The Great Wilderness is a dream rock band from San José, Costa Rica influenced by British post punk, alternative rock andinspired by bands such as Black Rebel Motorcycle Club, M83, Joy Division and Sonic Youth. 
They have released two EPs, Afterimages of Glowing Visions (2010) and Tiny Monsters (2010), along with a stand alone single, Dark Horse (2011). They are currently working on a third album, due to be released in late 2013. Their music can be found here .
Discography
Edit
Afterimages of Glowing Visions (2010)

Tiny Monsters (2010)

Dark Horse (Single) (2011)

In The Hour of the Wolf (2013)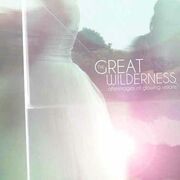 Ad blocker interference detected!
Wikia is a free-to-use site that makes money from advertising. We have a modified experience for viewers using ad blockers

Wikia is not accessible if you've made further modifications. Remove the custom ad blocker rule(s) and the page will load as expected.