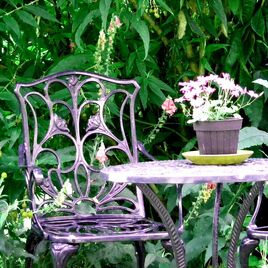 Tristan Alric is an experimental psychedelic artist and multi-instrumentist from La Rochelle, France. He currently has one release out titled Songs from the Past, which can be found here for free.
Discography
Edit
Songs from the Past (2013)
Tristan Alric - Songs From The Past (2013): 8.5/10.  Opening with 'Someday Strong,' an arching track showcasing dissonant string sweeps and a clattering piano arpeggio simultaneously reminiscent of both early Tortoise and Feels-era Animal Collective yet stunningly original in itself, 'Songs From The Past' is a hypnotic journey of a record.  This album has all the highs and lows you might expect from a neo-psychedelia act, showcased as 'One More Way,' an ebullient pop piece, fades into the brooding piano and hazy ambiance of 'Distant Figure' as the vocals are gradually washed over by cracking percussion and the instruments' delay.  This is further complemented by the dynamic shift into High Crow, a soaring psychedelic rock track that is not entirely dissimilar to Hogarth-era Marillion.  As the album progresses, each track takes a different turn from the last, although a few of the tracks take their time with progressing, which has the potential to turn away a few listeners.  That aside, 'Songs From The Past' is an electrifying release featuring top-tier sound design and songwriting that is definitely worth the attention of any fans of neo-psychedelia.
Best tracks: Someday Strong, Distant Figure, Things I Like, Paint Me A Shape
Ad blocker interference detected!
Wikia is a free-to-use site that makes money from advertising. We have a modified experience for viewers using ad blockers

Wikia is not accessible if you've made further modifications. Remove the custom ad blocker rule(s) and the page will load as expected.