Originally there was; "Sad Kids in Capes", a one man Acoustic Emo project by Jaymund Misa.
It was born at the ripe hormonal age of Fifteen. He wrote three EPs: e, p, A Blacker Death. They were all about pseudo issues that meant a lot at the time. None of them were released.. But for two days on Bandcamp each one.  Although he later came to re-write some old songs, and write some new ones. Now, (managed by Lucas Gilbertson) "Two Cats & Bliss" came to play on the new year of 2013 when an album was put together from bitz 'n pieces of all and new.

A shitty demo version with just Jay is out now for free @ twocatsandbliss.bandcamp.com

Jay was recently social and was joined by Tim Higgins, Lucas Mark Wilson and Duncan Geldenhuys. He is said to be working on a fuller album, based on more recent activity in his life at the age of twenty one.  Influenced heavily by Keaton Henson and Strand of Oaks. And a re-recording of the historical "Clasp My Hand! Dear Friend! I Am Dying!"..
facebook.com/TwoCatsBliss
http://www.youtube.com/user/sssudio
Discography
Edit
A Blacker Death (2010)
e (2010)
p (2012)
Clasp My Hand! Dear Friend! I Am Dying! (2013)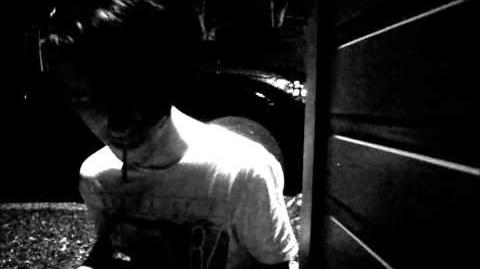 Ad blocker interference detected!
Wikia is a free-to-use site that makes money from advertising. We have a modified experience for viewers using ad blockers

Wikia is not accessible if you've made further modifications. Remove the custom ad blocker rule(s) and the page will load as expected.