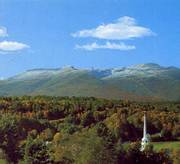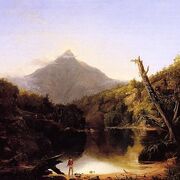 "Vermont" is the monkier of a one man experimental pop artist hailing from Western Massachusetts, but likes to believe that he is a citizen of every state part of "New England". Characterized by ripped samples, 80s synths, detuned pianos and a plethora of nature sounds- Vermont creates melloncollie lo-fi atmospheres with his *mostly* improvised demo recordings layered with unusual sounds and common birdsong.  Music can be streamed and downloaded at: vermontstate.bandcamp.com
After growning heavily disenchanted with his original material as a singer songwriter, Vermont had chosen to go a different route with his personal music - recylcing little bits of sounds from previous Iphone demos and pairing them with choice samples, drowning sound effects, complete spontaneaty and a shitload of reverb. 
What emerged was a six song EP of relatively short material and a sufficient amount of birdsong, as well as a "poem" tacked onto the very end. Properly titled "The World Atlas of Birds", he chose to seek a common theme not only in the song titles, but actual musical substance. 
Ad blocker interference detected!
Wikia is a free-to-use site that makes money from advertising. We have a modified experience for viewers using ad blockers

Wikia is not accessible if you've made further modifications. Remove the custom ad blocker rule(s) and the page will load as expected.